Links
Please note that the links on this page will take you to Web pages outside of the Kaminsky, Sullenberger & Associates website. Kaminsky, Sullenberger & Associates, Inc. is not affiliated with these organization nor maintains the information contained within these sites and therefore shall not be liable for any errors, inaccuracies, omissions, or untimeliness.
---
Lisa Konrath can be reached at the following:
www.lisakonrath.com
ADORE..Automated Daily Observation Report and more!
www.mde-inc.com
---
Special 30% Discount for Clients of KSA
Character is Destiny
Making a Habit of Doing the Right Thing
Each and every day we are faced with scores of choices that, in subtle yet discernible ways, can either enrich or impoverish our personal character. Character Is Destiny, a sort of self-help guide for the soul, shows how we can lead richer lives simply by being better people.
Character Is Destiny, hosted by national ethics expert and Professor of Philosophy Russell Gough, illustrates the importance of doing the right thing every time.
Program Information: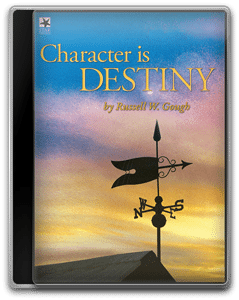 SPECIAL OFFER: $346.00
(Offer Expires December 31, 2016)
Regular Price: $495.00
5-Day Rental: $295.00
Evaluation DVD: FREE
Length: 16 Minutes
Includes: Support materials will be provided on the DVD including: Leader's Guide, Workbook, PowerPoint Presentation, and Transcript
Coupon Code: Use coupon code KSA-30 when ordering this DVD or any other product offered by Star Thrower.
Contact:
Richard Gaynor | Star Thrower Distribution
Toll-Free:1+ (866) 236.3050
Email: richard@starthrower.com
---
Contact Us
Want to be added to our links page? Please contact us via our web form or call 303-358-9780.